Welcome to the upcoming events directory. From here you can see all of the events available or offered by the training Academy.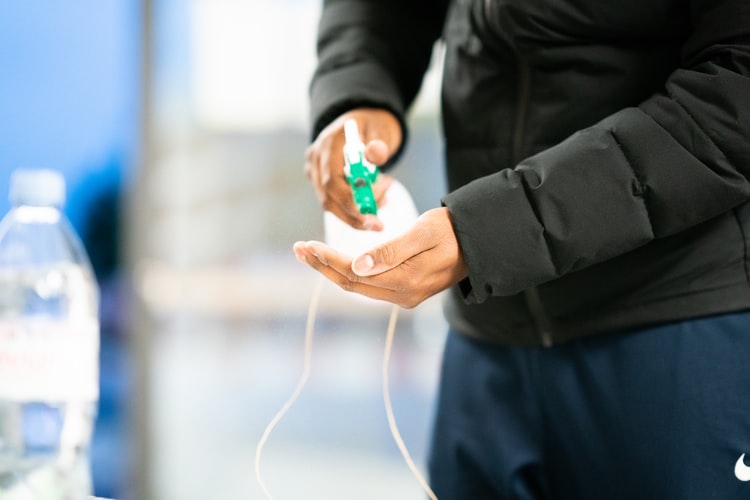 Webinar – Event Overview
As Government agencies face a crippled economy, launching support programs to assist citizens and industry, has become a high priority. Moreover, the ability to rapidly roll out digital services that support streamlined, contactless processing of government services, to provide needed assistance quickly, is a must. This webinar highlights case studies on how Government Departments have risen to the challenge with the rapid roll out of C19 digital services to support Canadians.
Join us for a complimentary webinar to review how agencies have rapidly implemented cloud services, combining an improved applicant experience, with streamlined funding assistance processing, from intake through agreement administration, to release of payments.
Topics
Recent Advances in Cloud based Digital Services for Government
An increasing number of government agencies are enabling cloud services to drive efficiency in funding program service delivery and administration. Modern cloud-based tools enable new, dynamic, risk-based approaches to processing funding assistance, that reduce bureaucracy and red tape, promoting rapid assistance, and improving client satisfaction and enhancing grant program performance.
See Grant+ a Microsoft Cloud Service based Grant Management Solutions in action and question the experts on the business and technical challenges associated with launching Cloud Services for grants management. Our speakers will Discuss modern digital strategies for grants management that value and address the pace at which the digital workspace is evolving.
Engaging with Applicants Online!
See the latest in Digital Services portals that allow applicants to access your online funding programs electronically, with no need for in-person visits. This module will focus on maximizing the Client Experience (CX) using intelligent portals to make data entry connected and intuitive, reducing redundancy and improving the data quality overall.
The Perfect Funding Case File
This topic will illustrate how a Digital funding service can build a perfect funding case file for program officers, documenting the end-to-end engagement with applicants including online applications, online assessment, agreement generation, and award.
Online Training Available!
Ask us about our Online training! We can make the course available live, for your desired Course – just connect online with your PC and you're good to go!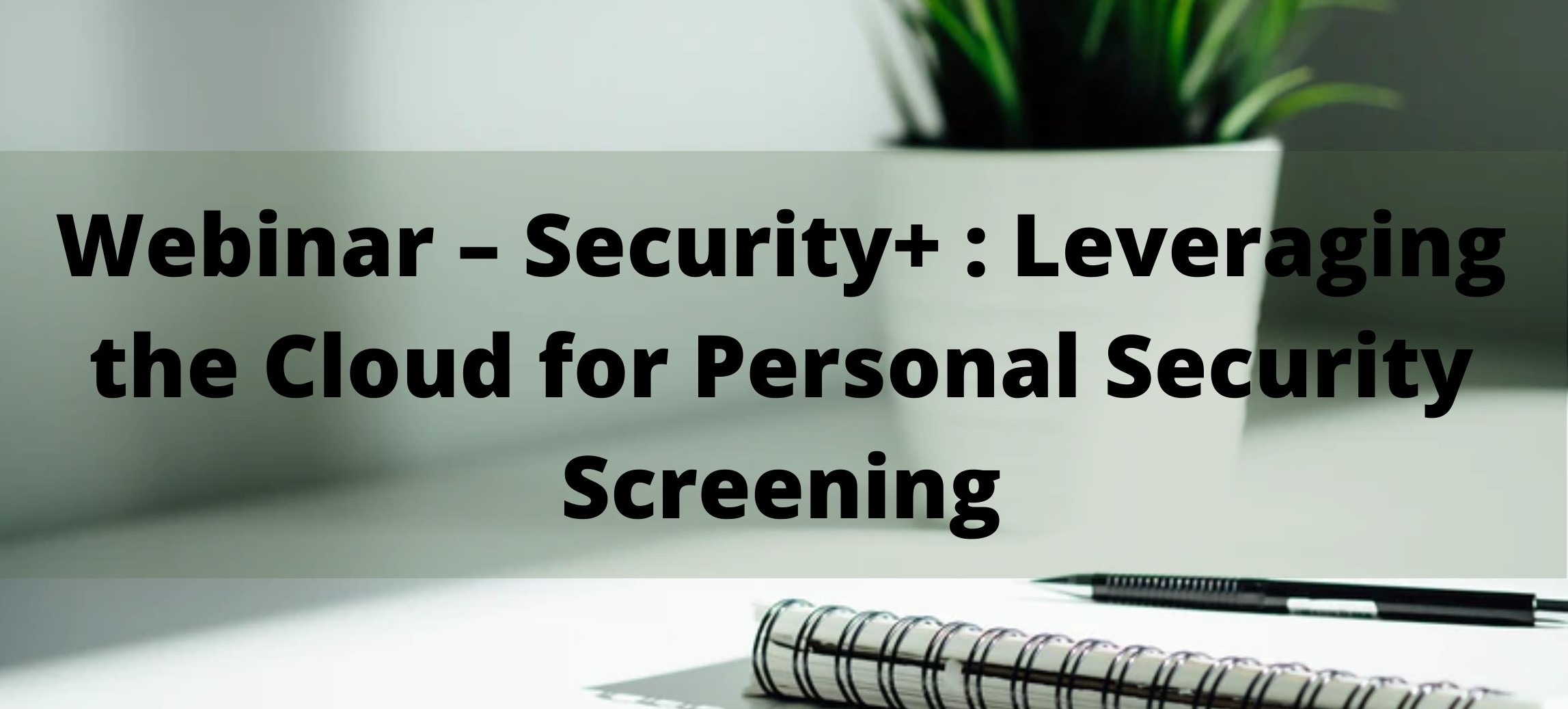 Date: July 23rd, 2020
Time: 11:00am-12:30pm EST
Security+: Leveraging the Cloud for Personal Security Screening
Register for Security+ Webinar
Speakers:
Todd Moore
Security Automation Specialist
Mr. Moore is a Security Application automation specialist with. 20+ years experience in Government automation best practices.
Lee Orphanos
Director of Sales
Mr. Orphanos is your coordinator for this event, with 15 years experience in business development and Customer Satisfaction.
Event Overview
An increasing number of government agencies are enabling cloud services to drive efficiency in service delivery and administration.  Modern cloud-based tools can enable new, dynamic, risk-based approaches to a department's management of security that reduce costs and clearance cycle time, enhancing performance reporting and quickly identify security risks.
Join us for a complimentary webinar to hear more about the Application that is field proving Security+, a cloud-based Microsoft Dynamics cloud service as the leading solution for Security Management in government.
See the D365 Security+ Security Application in action and question the experts on an opportunity to participate and get hands-on access to this application.  Our speakers will discuss modern digital strategies for security management that value and address the pace at which the digital workspace is evolving.
Topics
Challenges in government Security Management
Processes focus on the ad hoc collection of data and not what to do with the data afterwards.

Antiquated systems or no systems at all to monitor and track risks.

Inability to quickly respond to requests.
Streamlining the Security Clearance Process
AI is often more flash than it is practical.  This module looks at practical gains offered by cutting edge AI solutions. A discussion and demonstration on 'showing the work I have to do today' combined with timely reminders that allow a department to move from a reactive posture, where the focus is on immediate needs or their clients,  to a proactive one, where situations can be addressed before they become  problems.
Just in Time Information
Unless data is accessible, intuitive and portable, it can be difficult to act on and drive productive outcomes. A review of the data the system records and how it can be quickly and easily queried to satisfy dynamic data requests will be shown.  Using the available out of the box tools it will be shown how any user can organized and filter data queries in minutes, not hours, to allow for constructive and accurate responses to data requests. and the ability to develop a response to an immediate request are used to show how users in the field have a complete picture of the data and the ability to manipulate when necessary.
Rapid Deployment of a Personnel Security Cloud Service
Leveraging the Microsoft Dynamics cloud infrastructure, Security+ can quickly and easily be deployed to your online instance of Dynamics 365. While a managed solution is being used, customization is still allowed so you are able to extend the base functionality to meet your departments own, unique, one off needs while still being able to accept updates as they are released.